Last month, the Blue North team connected with some clients to talk turkey—Giving Tuesday turkey, that is. As we discussed the results of this "national day of giving," one thing became clear: They had tons of questions and needed answers pronto. Fortunately for us, Blue North's Fundraising Specialist Stephanie Lapensee was there to save the day. Here are some general insights she shared with us all:
Q: What broader trends did you see across organizations this year for Giving Tuesday?
Stephanie Lapensee: Overall, organizational goals for social media were set lower this Giving Tuesday than in previous years. One of the main reasons for this is that the market is becoming increasingly overcrowded on Giving Tuesday, and organizations are just not raising as much as they used to.
Q: What has the response been from the organizations?
SL: Well, I think there's a shift in how they are approaching it. Many have shifted from the mindset that Giving Tuesday is "one big day of giving" to an understanding that it's a great platform to thank your donors before launching your year-end giving efforts. This year, we saw multiple leading non-profit organizations move away from asking for money from their donors. Instead, they simply thanked them for their support this past year.
Q: Shouldn't they be asking for donations at this time too?
SL: It might seem like a passive approach but on the contrary, this is a very proactive approach to sustaining momentum for year-end giving by making donors feel proud of their achievements instead of asking them for a bit more right before the big push.
Q: Regarding the organizations who had the most success, what do you think was a common element they included in their campaigns?
SL: I see two common elements that jump out when I look at successful Giving Tuesday campaigns this year. First, most — if not all — of them had a tangible goal. Something that donors could visualize as they made their donation. Patrick Henry Family Services wanted to send children to camp, so they focused their campaign on the benefits of going to camp and used positive creative to do so. When we look at Princess Margaret Cancer Foundation, donors fundraised for vital signs machines. Again, something tangible that donors could link their donation to.
The second common aspect was a match. It's no surprise that a matching gift campaign performs well — especially on a day like Giving Tuesday. It adds value to the organization's offer when they're approaching donors, and it's a great way to increase motivation to give.
Q: In your opinion, is Giving Tuesday a movement that organizations should take part in if they haven't before?
SL: I'm always looking at two things: First, what is the potential to acquire new donors? We can't forget that Giving Tuesday is the kickstarter to year-end giving campaigns — if an organization can attract new donors, and the donor journeys are in place to sustain those new donors, then Giving Tuesday has extra value.
Second, what is your offer? I think a lot of organizations want to take part in the Giving Tuesday movement, but what are they offering their current donors, and potential new donors? Are they asking them to support something tangible, as mentioned earlier, or are they shifting revenue away from their year-end appeals? These are the critical questions that an organization needs to ask.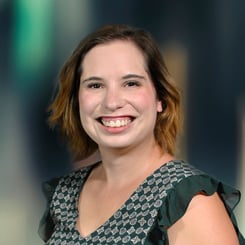 As Blue North's Fundraising Specialist, Stephanie focuses on grassroots digital initiatives as well as interactive public awareness campaigns. Over the years, she has built a strong arsenal of skills that allow her to tackle challenges with a unique outside-of-the-box approach. In her pre-Blue North career, Stephanie was an influential consultant specializing in fundraising, fund development, charity events, celebrity philanthropy, public relations, and strategic planning throughout the world. She worked with high-profile activists and philanthropists as well as some of the most influential non-profit organizations in the world, raising more than $100 million.